Luvkis Mini Touch Bullet Vibrator Nipple Clitorals Stimulator Multiple Modes, Black
Luvkis Mini Touch Bullet Vibrator Nipple Clitorals Stimulator Multiple Modes, Black
Portable Size Easy to Carry
Portable Size Easy to Carry:
Experience pleasure on the go with the compact and portable design of this vibrator. Slip it discreetly into your purse or pocket, allowing for spontaneous pleasure wherever and whenever the mood strikes.
Lightweight and Travel-Friendly:
Designed with your convenience in mind, this vibrator is lightweight and travel-friendly. Take it with you on your journeys, and experience pleasure without boundaries, whether you're on a weekend getaway or a far-flung escape.
10 Unique Vibrating Patterns
Strong but Quiet Motor:
Unleash the power of pleasure with a strong motor that delivers intense vibrations. Yet, fear not, as this motor operates with a whisper-quiet discretion, ensuring your intimate moments remain private and undisturbed.
10 Unique Vibrating Patterns:
Indulge in a symphony of sensations with 10 distinct vibrating patterns. From gentle pulsations to intense vibrations, this vibrator offers a variety of rhythms to satisfy your desires and discover new realms of pleasure.
IPX6 Waterproof Grade
IPX6 Waterproof Grade:
Immerse yourself in a world of water-friendly pleasures as you explore the depths of aquatic delight. This vibrator is your ticket to indulging in wet and wild adventures, amplifying your pleasure and creating waves of ecstasy.
The Luvkis Mini Touch Bullet Vibrator is IPX6 waterproof rated, making it the perfect companion for both aquatic adventures and steamy shower sessions.
Its compact size and lightweight design make it incredibly portable, allowing you to carry it discreetly wherever you go.
Touch-Sensitive Operation
Exquisite Detail Craftsmanship:
Marvel at the exquisite detail craftsmanship that brings this vibrator to life. From its sleek contours to its precise texture, every aspect is thoughtfully designed to enhance stimulation and create a truly immersive experience.
Enhance Sensations with Adjustable Angles:
The Luvkis Mini Touch Bullet Vibrator features adjustable angles, allowing you to personalize your pleasure experience. The flexible design enables targeted stimulation of the nipples, clitoral area, or any other erogenous zone you desire.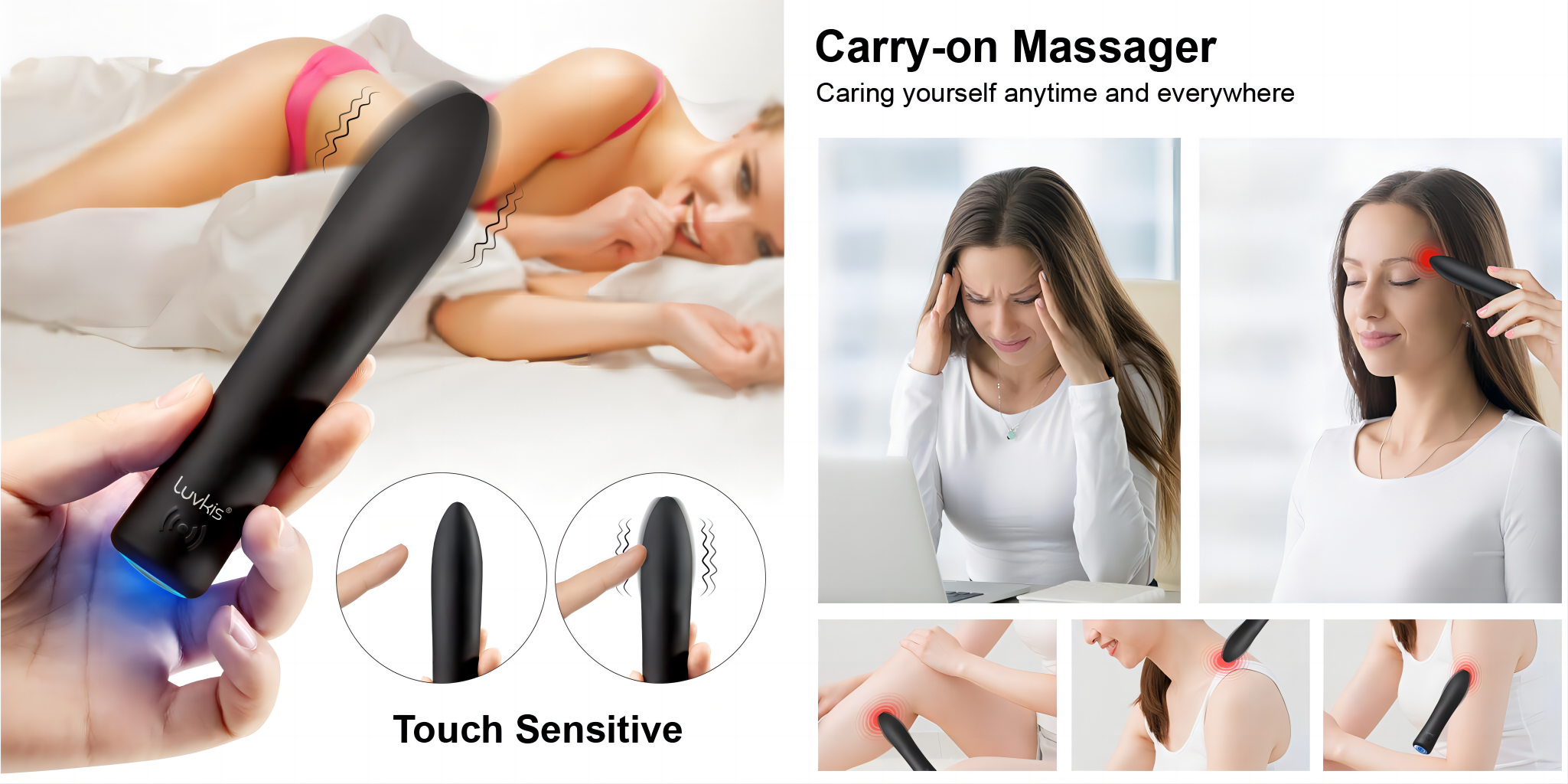 Perfect for Massage & Masturbation
Compact and Discreet Design:
The Mini Touch Bullet Vibrator boasts a compact and discreet design, making it ideal for both solo play and shared moments of pleasure. Its portable size allows you to carry it discreetly in your purse or pocket, ensuring that you have access to pleasure whenever and wherever you desire.
Perfect for Body Massage and Masturbation: 
Unleash the versatility of this pleasure device, designed to cater to your desires beyond mere stimulation. Treat yourself to sensual massages or explore the depths of personal pleasure with this dual-purpose vibrator, ensuring each encounter is a moment of pure indulgence.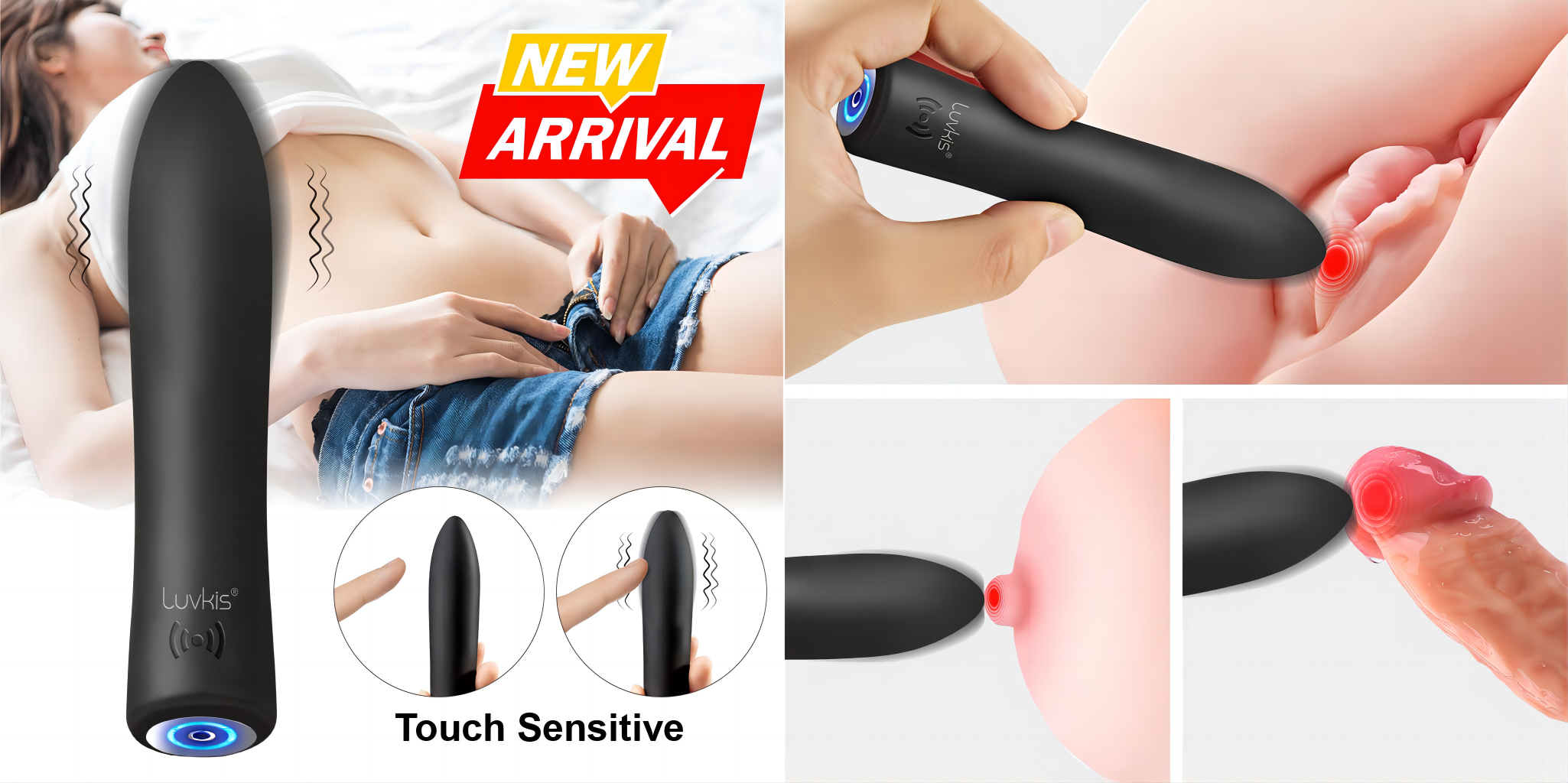 Stimulation for Nipples & Clitoral
Tailored Stimulation for Nipples and Clitoral Areas:
This touch-sensitive vibrator is specially designed to target the nipples and clitoral areas, providing exquisite stimulation where it matters most.
The adjustable angles allow you to position the vibrator precisely on your desired erogenous zones, delivering intense vibrations and arousing sensations.
Explore the full range of pleasure as you experiment with different angles and find the perfect placement for maximum satisfaction.
Strict Quality Certification
At Luvkis Official Store, we prioritize your safety and satisfaction above all else. We are proud to assure you that our products undergo rigorous quality checks and hold complete certifications to guarantee their safety and reliability.
Rest easy knowing that our products comply with the highest industry standards, including CE certification, ensuring they meet stringent requirements for health, safety, and environmental protection.
Strict Cleanliness Standards
We adhere to strict production processes and follow standardized quality inspections to ensure that every item meets our rigorous standards.
From the initial design phase to the manufacturing process, our products undergo thorough scrutiny to guarantee their performance, durability, and safety.
With Luvkis, you can trust that every product has been crafted with meticulous attention to detail and upholds our unwavering commitment to quality.